Brooklands Section VMCC is a club for anyone interested in classic motorcycles from any country; British, Italian, Japanese, German, we have all sorts within the section. We're a local section of the Vintage Motor Cycle Club (VMCC) based at the historic Brooklands Track near Weybridge, Surrey. Please explore the following pages to find out about our events, where we meet and how to contact us. We welcome anyone interested in motorcycles to join us at one of our events.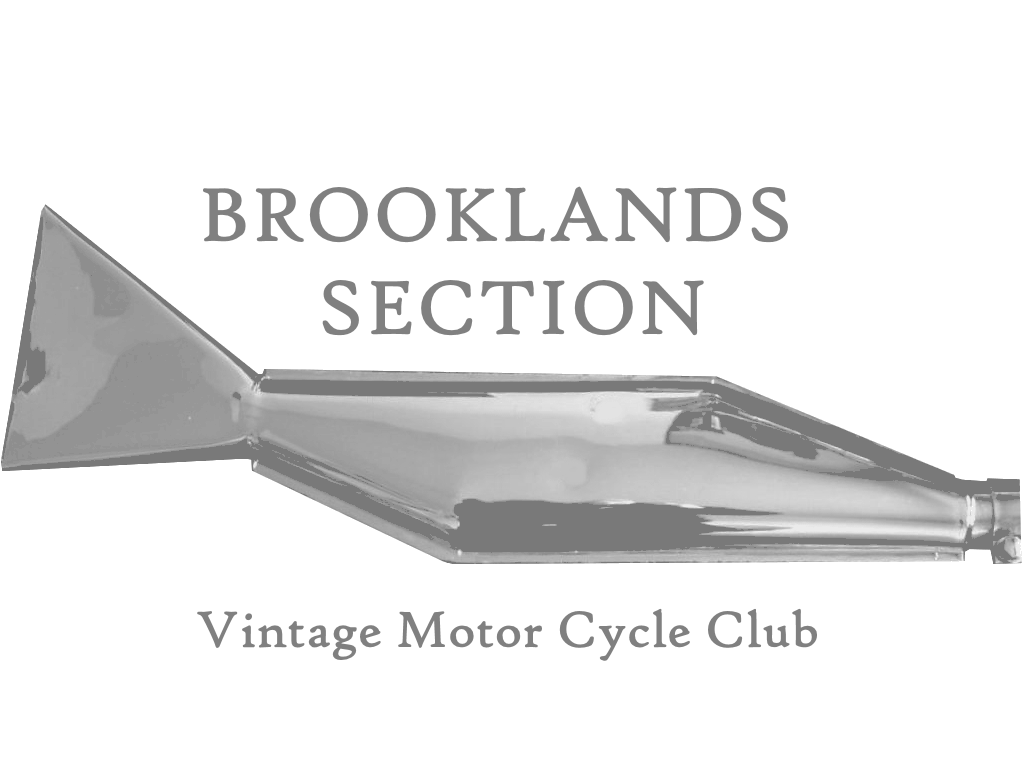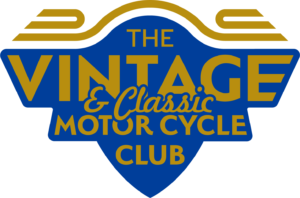 NOVEMBER & DECEMBER NEWS UPDATE: our first Winter Wandering has been rescheduled for Saturday Nov 18th.  Leaves the Brooklands Community Car Park at 11.00am heading to Torque Moto Cafe near Horsham. Check the Events page for updates. Our Section Autojumble is on Saturday 11th at Pirbright Village Hall from about 9.00am. It's as much a social event as an opportunity to buy - or sell - bits n' pieces.. Contact John Gentleman if you'd like to book a stand. Club Night on Tuesday 21st, 8.00pm at the Brooklands Museum features a talk by Martin Chandler, jogging memories with a trip through photo archives - note the date, not the 14th as shown in the printed Event Guide. Don't forget the London Classic Show & Autojumble at Kempton on Saturday December 2nd where we will have a stand, and the second Winter Wandering of the season on December 3rd. This will depart Fairoaks Airport car park at 11.00am, and finish at the Old School Cafe in Longcross (all day breakfast and light meals available).There are more details on our events on the Events page and pictures from recent events can be seen on our public Facebook page.
Join the new Brooklands Section VMCC Group on Facebook where you can post on any topic related to vintage and classic motorcycles - for example workshop tips, current restoration projects, pictures from rides etc. Find it here Brooklands Section VMCC Group. To join the Group you need to send a request via the Facebook page to the Group Admin. This will usually be approved within a day or two.